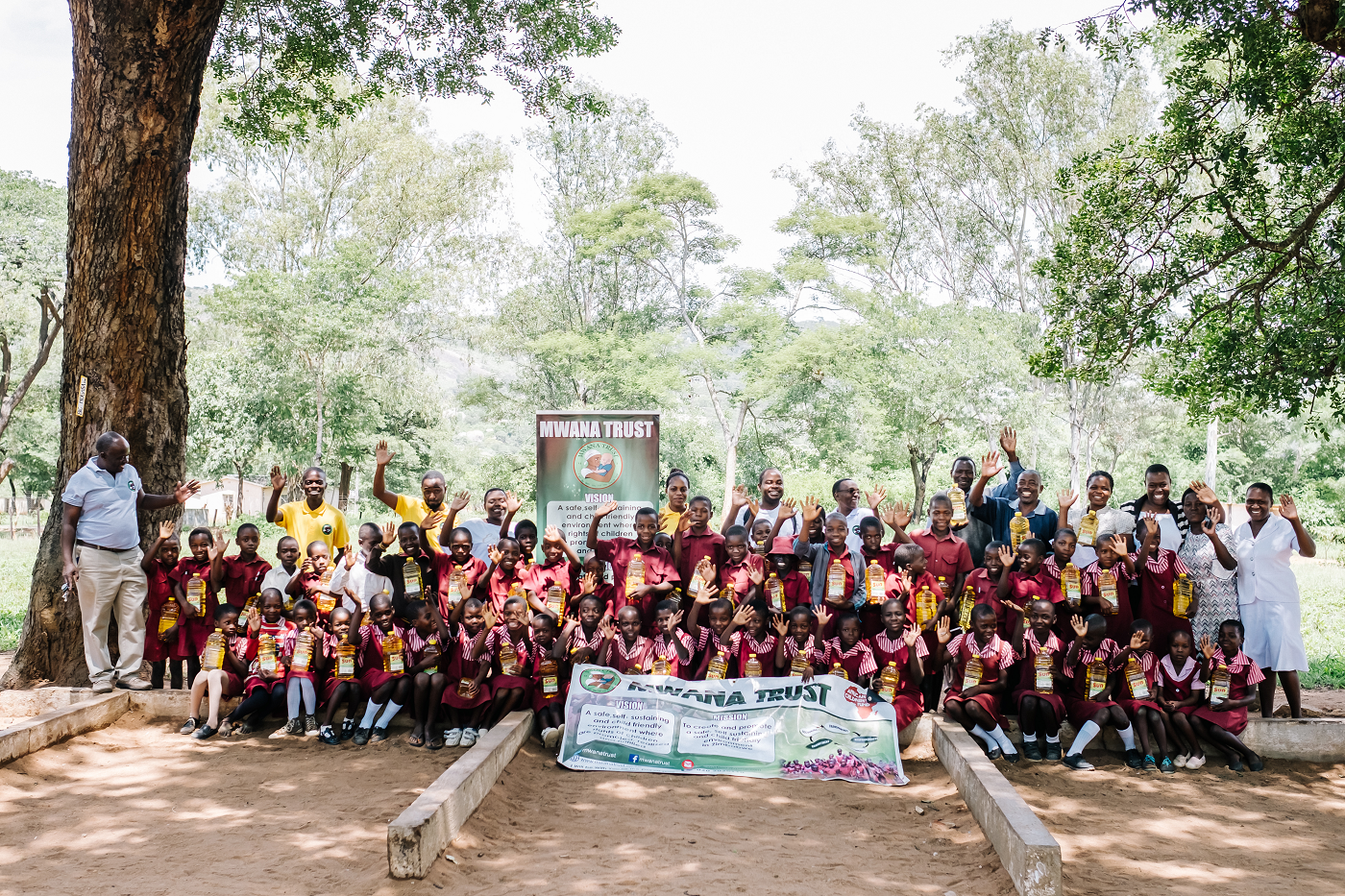 Chitakatira Primary School
Affordable and clean energy
Bold execution of clean energy is needed to adjust to hostile weather conditions. The health and wellbeing of people are adversely impacted by the lack of clean energy such as wood, char coal, which causes indoor air pollution Climate change has led people to adapt and use different forms of energy. To ensure affordable and clean energy, we have embarked on a project called Let There Be Light. With this project we aimed at helping children with solar light systems and make usage of energy from the sun. Chitakatira Primary School is one of the schools which received the solar system lights and these lights can be charged through electricity and through the solar panel. Children in rural areas cannot afford to do their homework because of the unavailability of electricity. Correspondingly, because of the long distances travelled by the students, they arrive home late and they cannot do their school work in time since they are occupied by house chores. As an organization we sort out to help children without electricity and those who can't avoid lights. By doing this, the children can improve their reading skills and they can do school work at night while they are home.
Good health and wellbeing
Many girls instead of sanitary pads use old clothes and other materials which are not proper to help them get through menstruation period. Because of that we need serious awareness about menstrual hygiene. Some of the children in rural areas abscond from lessons during school because of menstrual periods. Sadly, this affects their attendance at school and they miss out on lessons. Nevertheless, in 2020, 34 girls received reusable sanitary pads and we have continued to distribute these reusable sanitary pads. As an organization we have sent women who train people to sew reusable sanitary pads. We empower girls to give them solid fundaments and confidence on a difficult journey of becoming a woman.
Ideally, education should be the key to success and we as an organization we ensure that the success of these beneficiaries is not blown away. Most of the children cannot afford to pay the school fees, cannot even afford to buy stationary for school. This has been a major blow to the success and academic development of these children. Since 2009 the organization has been doing projects such as Education for All which is aimed at providing all the beneficiaries with learning needs. Chitakatira Primary school is one of the schools with students who received the help. Most of the parents in rural areas cannot afford to pay school fees and other academic requirements for their kids. Some are orphans and they don't have anyone to pay them schools fees while others stay with old aged people. So the aspect of providing learning needs to these children is to improve every aspect of the quality of education, and ensuring their excellence so that recognized and measurable learning outcomes are achieved by all children especially in literacy, numeracy and essential life skills.
Directors comment – we help children assess their skills and choose a new direction which utilizes the talents of the team and resources most productively.